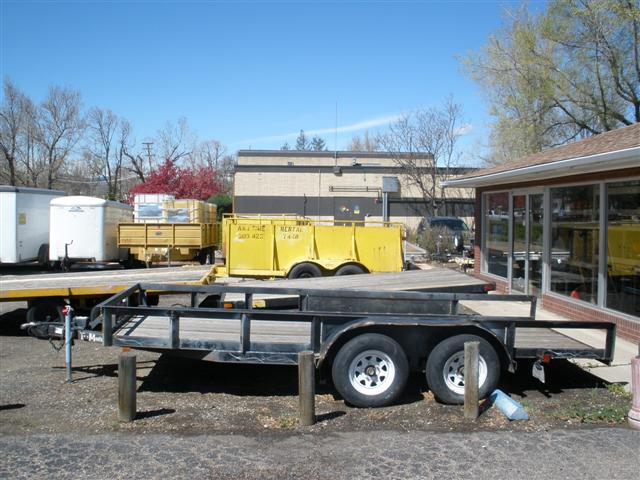 A and J Time Rentals carries a large selection of utility trailers rentals.  We have utility trailers in all sizes and types.  Whatever type of utility trailer you need we probably rent it.
We just added a PJ utility trailer 7×16 that is 7' wide in between the fenders, and 16' long. The total trailer is 8'wide, the deck extends out to the width of the fenders. People use this trailer to haul lumber, and small amounts of hay, and other construction items.
Give us a call and let us know what type of utility trailer you are looking for.  Our trailers are clean and we inspect them to make sure you will not have any issues when you rent them.   When you rent equipment from us you can rent the trailer for the day to take the equipment to your site and return the trailer until you need to bring the equipment back.
If you need a utility trailer rental company in Denver, give A and J Time Rentals a call.