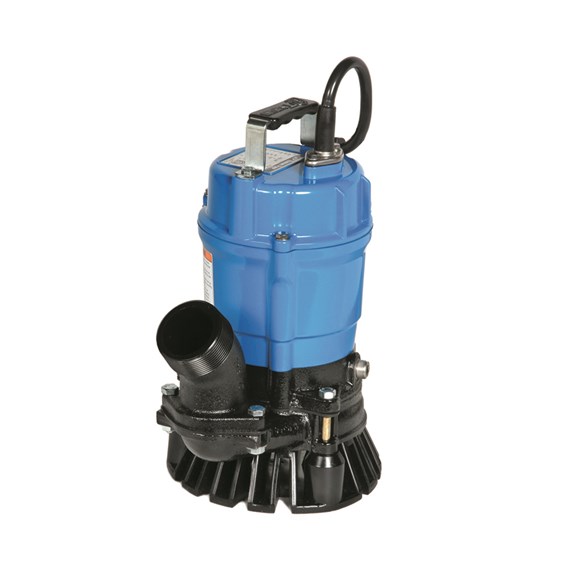 We have 2 new Tsurumi pumps model HS2.4S.  that are durable electric sump/trash pumps. They are 1/2HP & have a 2-inch discharge. They are classified as a trash pump that can handle sand, and solids up to a ¼" they can run on a 100' 16 gauge extension cord and can pump a 39' vertical lift. The bottom of the pump is made of rubber, so people that want to pump their swimming pools out won't damage the bottom of their pools with a standard metal bottom pump and they have minimal clogging issues.  These are also good for draining flooded basements or even removing water from a pond. We are starting to rent these as a good alternative to the heavy gas engine driven, multiple hose trash pump.  Here are their features:
Built-in shaft mounted agitator suspends solids.
Urethane Semi Vortex Impeller for maximum durability and pump performance.
Dual inside mechanical seal with SiC faces for longer life.
Oil Lifter provides lubrication of the seal faces. (Patented)
V-Ring Seal design protects mechanical seal from abrasive particles.