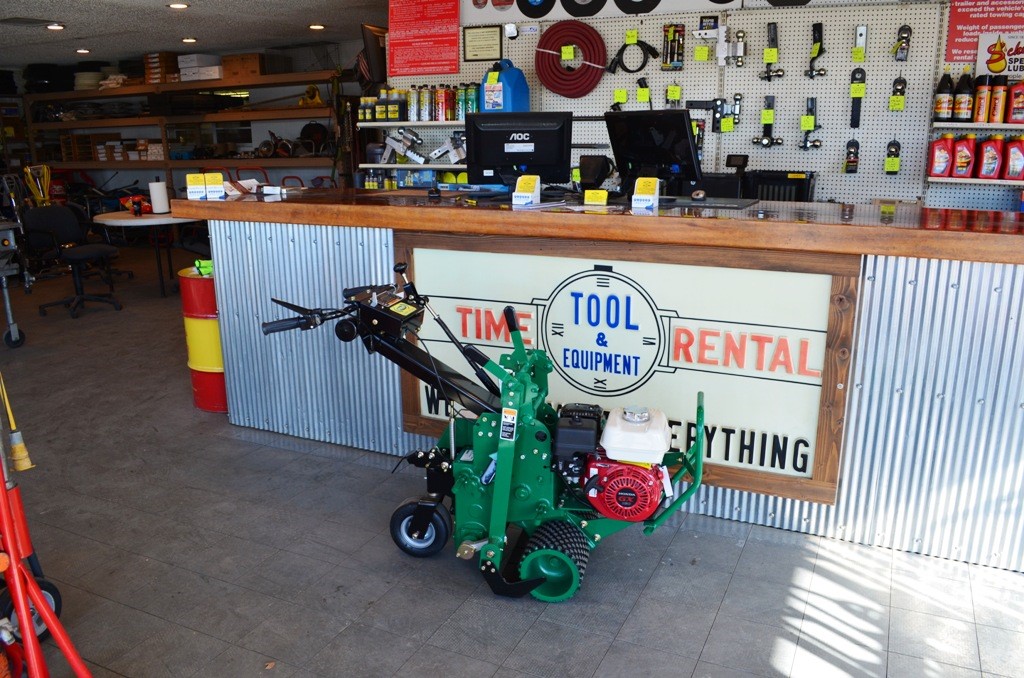 The Ryan® Jr. Sod Cutter is the best sod cutter for the rental industry as it is easy to operate and very reliable.
The improved Jr. Sod Cutter has a host of  features, including reduced hand/arm vibration, cut by a remarkable 75 percent for more comfortable operation.  A  pneumatic rear castor wheel with lockout allows for cutting around curved landscape features or straight strips with unmatched precision. A true workhorse, the Jr. Sod Cutter packs the speed, convenience and reliability you've come to expect from Ryan.
We design our machines with user-friendly features for simple operation and with durable components that can withstand the punishment of daily use. That's why Ryan equipment is built for reliability, offering continued performance.