A and J Time Rentals carries a large selection of Construction and Contractor equipment rentals. We have tools, trailers, and all types of contractors' equipment. Give us a call and let us know what type of construction equipment rental you are looking for. Our equipment rentals are all clean and we inspect them after every use to make sure you will not have any issues when you rent them.
Construction & Contractor Equipment:
Excavators: Used for digging and earthmoving.
Bobcat Skid Steer Loaders: Compact and maneuverable for various tasks.
Forklifts: Lift and transport materials within a site.
Concrete Mixers: Essential for mixing and pouring concrete.
Compactors: Jumping Jack compactor & Plate Compactor. Used for compacting soil or asphalt.
Trencher: Used for digging trenches up to 4 feet deep and 4 inches wide
Tiller: 60 inches wide used to till up the ground.
Concrete Breaker: Jack hammers, Electric and Pneumatic
Sewer Snake
Scaffolding
Tile Saws
Pressure Washers
Demo and Chain Saws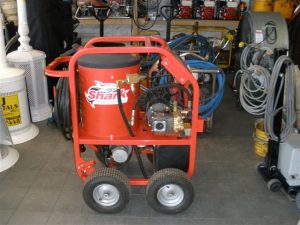 When you rent equipment from us you can rent the trailer for the day to take the equipment to your site and return the trailer until you need to bring the equipment back.
If you need a construction equipment rental company in Denver, give A and J Time Rentals a call.