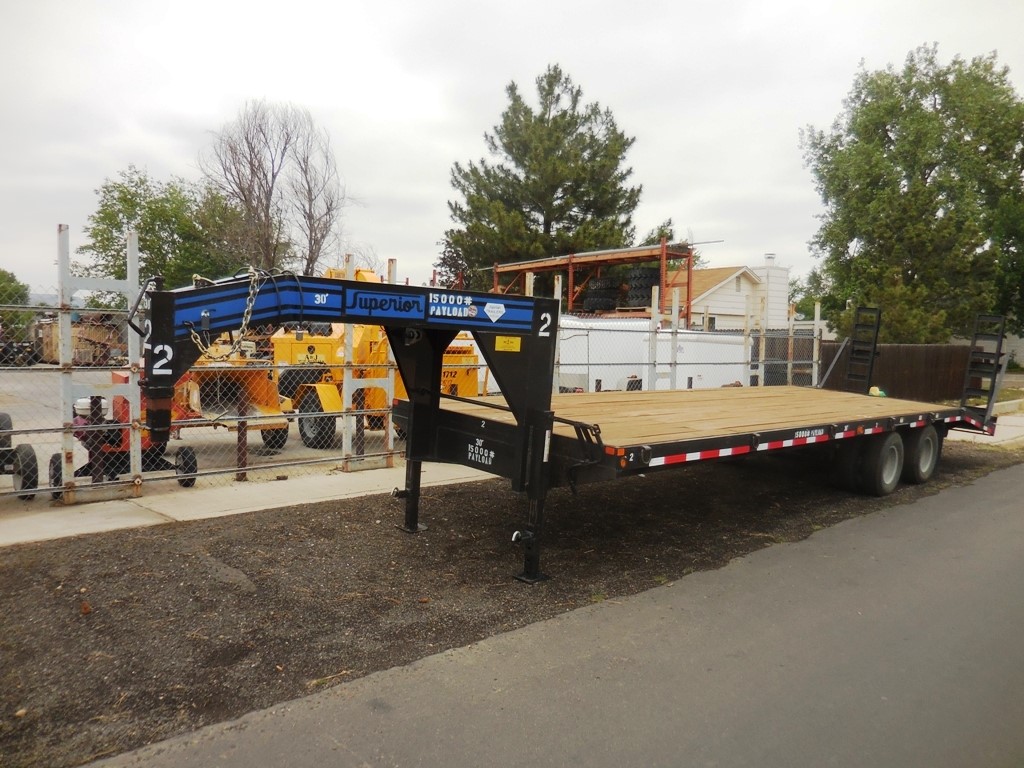 Gooseneck trailer rentals are one of our most popular rentals as they can haul  heavy equipment, hay and heavy loads. These trailers are made to carry a 15,000 pound payload of whatever you need to haul. We rent to contractors and individuals. You can rent by the day or by the week.  Many of our clients will rent one of our trailers for the day to move their equipment and then rent one again when they need to move the equipment somewhere else.
We have two 30″ PJ gooseneck trailer with tandem axles and dual wheels, that has ramps called monster ramps that are as wide as the trailer, and they fold into the dove tail in the back making the deck 30' long flat. People use this trailer to haul hay, and heavy equipment that weighs up to 15000 pounds.
We have two 30 ft. trailers custom made by  Superior Trailers Manufacturing & Engineering Corp. which has a fully developed quality control program that assures each customer that every trailer is built to the highest standard to provide years of reliable service.
At A and J Time rentals we are committed to providing you with reliable equipment at competitive prices. We inspect and service our trailers regularly so that you can have peace of mind when renting from us. Please call to reserve your trailer ahead of time as they are very popular.