The Sundowner 4000AP is an open car hauler trailer that is perfect for hauling lower clearance vehicles like sports cars. The trailer is 18 feet long. It is easy to load them on this trailer without worrying about the vehicle bottoming out. Its versatility and durable construction promises you worry-free use.
A and J Time Rentals carries a large selection of trailers for rent.
We are Denver's most diverse trailer rental company.  We have trailers in all sizes and types.  Whatever type or trailer you need we probably have it. Give us a call and let us know what type of trailer you are looking for.  Our trailers are clean and we inspect them to make sure you will not have any issues when you rent them.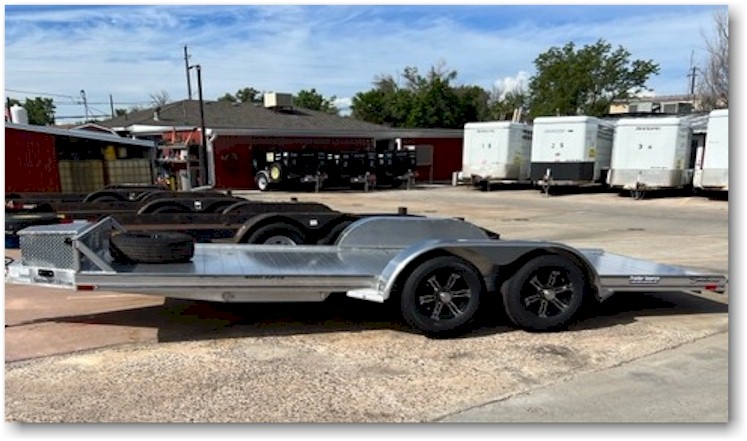 Contact A & J Time Rentals Inc. today at 303-423-7448 and schedule the dates you need to use a trailer.